Everyone wants to have expensive and original gadgets. But not everyone can pay for being exclusive. Most of us loves expensive things like cars, hoses,, horses, golden jewelries, etc. But man has got preference. We are talking about watches. Very expensive watches .
PAUL NEWMAN ROLEX DAYTONA – £13.5,000,000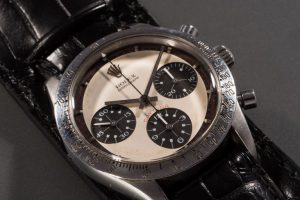 The eponymous Rolex gifted to Paul Newman by his wife Joanne Woodward (it's engraved with the message "Drive Carefully" in reference to his love for racing) in 1968, the Paul Newman Daytona has been considered a holy grail timepiece amongst collectors and fans for decades, but even the most fervent Rolex fanboys couldn't have imagined just how much it would reach in auction.
Given a conservative price tag of £1,000,000, King Cool's everyday watch, with its black-and-creme exotic dial, was eventually sold to an undisclosed phone buyer for a brain-melting £13.5,000,000 — the equivalent of 9,030 2017 Rolex Daytonas. 
Yeah, but they never touched the wrist of Newman, did they?
MAITRES DU TEMPS CHAPTER ONE ROUND TRANSPARENCE – £404,000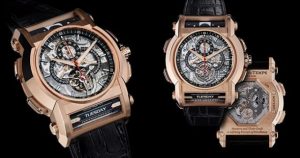 Tick-tock supremos Maîtres du Temps are famous for bringing together some of the most exceptional watchmakers in the world to collaborate on game-changing models – and the 'Chapter One Round Transparence' is the perfect example.
A mish-mash of idiosyncratic design philosophies and varying schools of horology (read: watchmaking), the 'Chapter One' is both classic and complex. That's not to mention the 18k red gold case and limited edition engraving that really sets it apart (only 11 models were made).
At a wallet-demolishing £404,000, it stands out as a much sought-after tribute to the industry's fascinating past and exciting future.
CHRISTOPHE CLARET DUALTOW NIGHT EAGLE – £445,000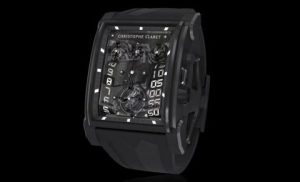 If Batman wore a watch, this would be it. Not only is it packed out with gadgetry, but it also looks moodier than a 14 year-old boy at a garden centre.
Limited to 68 pieces, the 'Night Eagle' is a modified version of the earlier 'DualTow' concept. The time is told on two revolving belts, and the movement offers a chronograph with a special planetary gear system.
It also features tourbillons (a mechanism that helps to counter the effect of gravity within the watch), a mini gong and hammer for its chime, and 65 jewels shimmering from within its dark colour scheme.
Bruce Wayne's probably reaching for his cheque book right now. This one's nice and all, but it's a little on the nose.
GEORGE DANIEL CO-AXIAL CHRONOGRAPH – £463,000
A more classic and minimalist style compared to the other pieces on this list – but why would the most important watchmaker of the 20th century need to be brash?
George Daniels only produced a few dozen timepieces within his life, but his most important contribution to the industry was the invention of the 'Co-Axial Escapement' system (which he later sold to Omega.)
It was revolutionary for a number of techy reasons, but most importantly it allowed for longer times between servicing. The one-of-a-kind 'George Daniel Co-Axial Chronograph' sold for $619,000 at auction in 2012, and for good reason – its a piece of bonafide history.
BULGARI MAGSONIC SONNERIE TOURBILLON WATCH – £464,000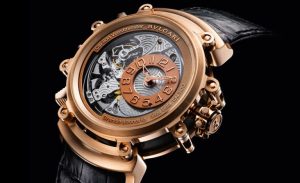 When Italian jewelry monolith Bulgari purchased Swiss watch brand Gerald Genta, the most celebrated (and money-spinning) result was this: the 'Magsonic Sonnerie Tourbillon'.
It's loud-and-proud, contains enough ultra complicated function for the proper 'heads' amongt us, and is packed with an array of chimes that have been enhanced by a special "magsonic" alloy.
At £620,000, it'll make just as much impact on your wrist as it will on your life-savings.
BREGUET GRANDE COMPLICATION MARIE-ANTOINETTE – £25 MILLION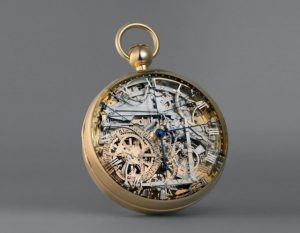 So you've found a spare 25 mill nestled in the pocket of some forgotten skinnies, and now you're torn on how to spend it? Don't worry: we've all been there brother.
You could do a lot worse than splash it on the 'Breguet Grande Complication Marie-Antoinette' – officially and easily the priciest watch in the world.
Commissioned by a mysterious lover of former French queen and cake advocate Marie-Antoinette, work began on the pocket watch (yeah, we're going off-piste, but just look at it) in 1782. Legendary horologist Abraham-Louis Breguet started the project, before his son finished the job in 1827.
Encased in gold, the glass showcases the intricate mechanism inside, based on the most revolutionary technologies of the time. Only the best for queeny.
Problem is, they probably spent a little too long fussing over it. As luck would have it, Mary-Antoinette was guillotined 34 years before the watch even saw light of day or the inside of a pocket.
The watch was then stolen in the late 1900s from a museum in Jerusalem, and only re-emerged in 2007. It's now locked away in the L.A Mayer museum, waiting for you to march in with a suitcase full of fifties.
You can also read