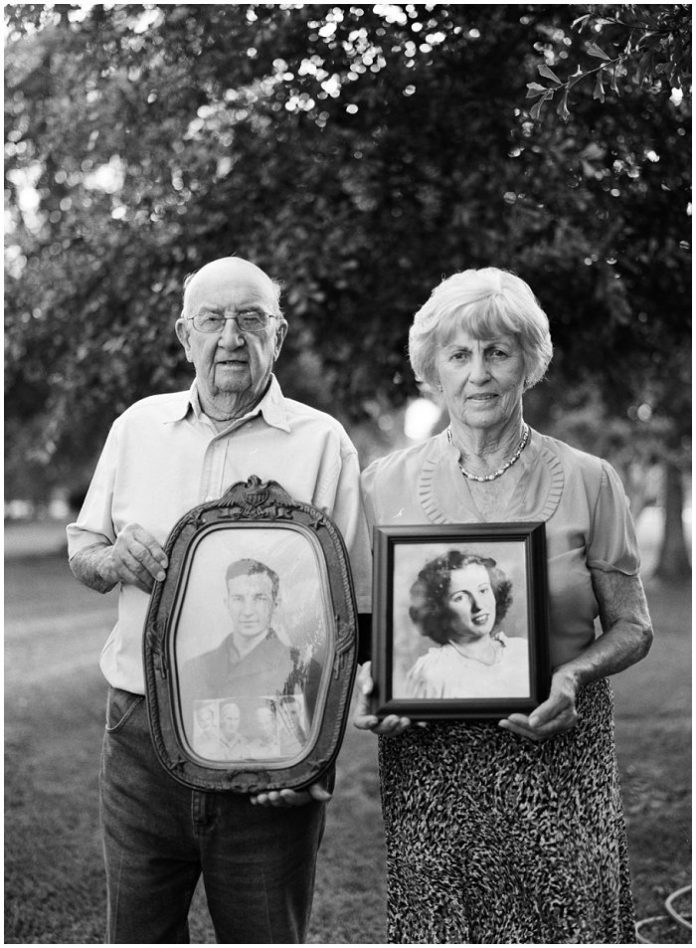 Last December I had two big family events that I missed – My mother turned 65 on 12/12/12 and celebrated in Galveston and my grandparents (my father's parents) celebrated 65 years of marriage. Per usual, I missed both because of my full-time job. (hoping this will change now that I'm self-employed!) Months went by and I couldn't shake the feeling that I had really missed out. Not just on their festivities but on everything. Life! I was sitting in a miserable little cubicle 40 hours a week, doing a miserable job and I felt panic take over me. Life was happening out there and I was missing it! But I couldn't do anything about it, really. No, eff that. I've got to do something. Like a light bulb coming on over my head, I got the idea that I HAD to photograph my grandparents for their 65th anniversary. I knew I couldn't miss much work but not everyone reaches 65 years of marriage and, by God, I wanted to document it! I phoned my grandma to ask if I could come for a visit and she didn't answer. Nor did she return my phone call for several days. I called my Dad to find out they were out of town. It's funny how once an idea gets stuck in your head it then becomes an emergency. Aggh!! I was desperate to get in touch with them! Ok, that's dramatic but you know what I mean. I finally reached them and we made plans for me to fly to Louisiana in April. We had a blast taking these pictures – there was laughter, tears, alcohol! And when I got the photos back we were all thrilled. They are so special to me and I'm really proud to call these two people my Grandparents.
My grandpa planted this tree when they moved here.
My grandparents are always working in their yard, which is immaculate and full of vegetables and blooming flowers. Seeing her working on a flower bed, like this, is a common sight. She's probably working on it right now!
When I was a kid, my cousins and I all used to swim in this pond. Crazy coon-asses!
We ended the day sitting under their gazebo with a Crown and sprite. : )